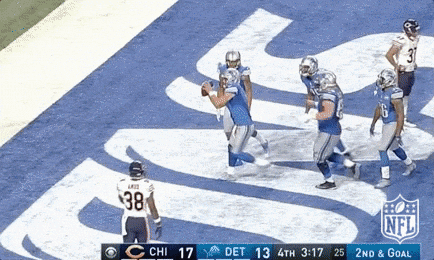 No, they did not. If they didn't pay Staff-infection, what are the options? They could franchise him, but that would really only save them 600k next season. Then what? Jake Rudock is under contract until 2019. Is he the answer? He did perform well against New England's 16th string. Or we could sign the Taliban's 2nd in command, Colin Kaepernick. I bet he'll still be available. Or how about Brett Favre? Think he remembers his own name, let alone how to play football?
Stafford's record against teams with winning records sucks. But did he single-handedly lose those games? A few, yes, I'm sure. With the exception of the 2014 season, Detroit's defense and running game have been abysmal since 2009. Those are the elements that complete a team, and make them truly competitive.
Stafford is the highest paid player in NFL history. For now. That will change soon enough. It's called inflation. As the cap rises, so will salaries.
For the 2017 season Stafford will make just $2 million more than Derek Carr. Carr has played in just 1 playoff game (he lost, by the way). Meanwhile, Andrew Luck, Carson Palmer, Drew Brees, Joe Flacco, Aaron Rodgers, Russell Wilson, Ben Roethlisberger…and yes, the GOAT, Tom Brady all make less than Carr. And they've all won playoff games. The point is, if you're a solid QB, you're gonna get paid. Stafford's extension not only opens up cap space thanks to the signing bonus, but it also frees up the franchise tag for Ziggy Ansah.
While we're on the subject, let's revisit an old clip of Jason Aldean talking about the Lions drafting Staff-infection.