Industry players were inboxed today with round 2 ballots for the 2017 CMA Awards. I thought country music's identity crisis was behind us, but by the looks of today's ballot I believe we're even more confused. In case you missed my quick recap on Facebook or maybe we're not friends…here.
The CMA says you should vote for those who you feel made the biggest impact on country music over the past 12 months. To some industry people that means casting votes for their personal favorites.
"Oh I love that Luke Bryan! Especially when he does that little ass shakin' thing! YUM!"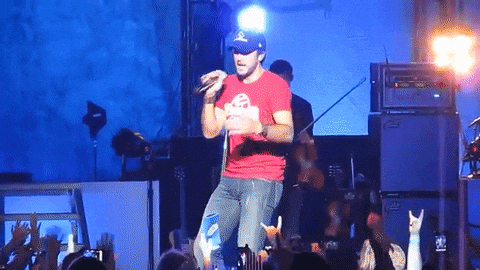 For some it means voting for whomever puckered up and kissed their big ole fat ass. Ass kissing could range from things like letting this individual hangout in their special "VIP Radio Room" prior to a show, or maybe leaving them a personalized voicemail thanking them for adding their song. I know a lot of programmers that eat that shit up. They LOVE it when artists make them feel special.
Should winners of these prestigious awards really be determined this way? Fuck no. I'm not saying all 7,500+ members are douchey radio gurms. But every vote counts, right?
Let's get back to this year's funky ballot. Jason Isbell. Heard of him? Maybe–maybe not. Country purists love him. He makes great music. Sonically, it's got that twang that country used to have back in the day. He writes his own stuff, and man he's a great storyteller. His name appeared on the 2nd round ballot for album of the year. I know some of you just popped a huge musical boner. I get it. But should he really be winning CMA Awards? Probably not. His impact on the format hasn't been great enough. His most recent album has sold just over 80,000 copies. Yes, that's more than a few mainstream country acts. But consider those whom he has outsold to be struggling. Jason's current tour is selling out a few shows here and there. But considering the capacity of the venues he's playing that seems less than impressive. We're talking 2460, 2600, 4300, & 1200 seat venues. I don't need to show you numbers for Aldean, Chesney, FGL, or Church…do I?
Jason has won Americana awards, and it's because that's where he belongs. In Americana. His style of music is accepted and (more importantly) respected in that genre. Besides, if he won would he even show?